The app delivers the same content as the Datafisher LMS web application. In general, the mobile app is made to increase the overall versatility, speed and response of content and users. Use it to access training and other content quickly and reliably. The app allows the whole team to train at a time suitable for them, even outside the office hours, anywhere.
info
Encourage users to enable push notifications for the app. This way, users can get information on the Assigned Content and reminders to complete their trainings.
Install the mobile iOS App​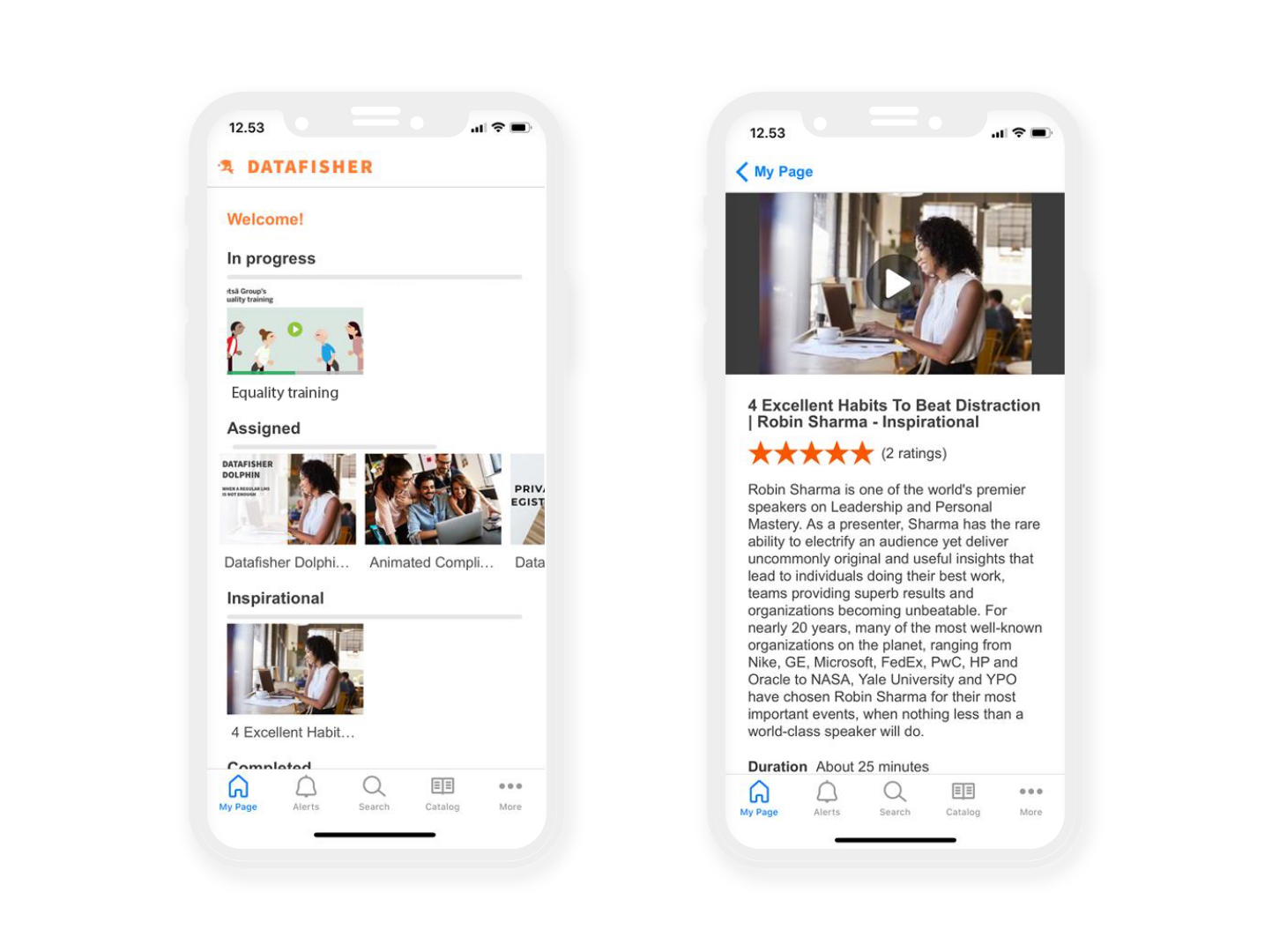 info
The Dolphin LMS iOS App runs natively on iOS mobile devices, including iPads.
To get the app, follow these directions:​
Head to the Apple App Store on your mobile device and type in the search field: "Datafisher LMS" and press the "Get" button in the App Store to download the Datafisher LMS App.

Once it finishes installing, press "Open" to open the app.
Install the Web-/Android app​
The Datafisher LMS is also available through a webapp for Android and other mobile device users.
You can install and access the webapp through these steps:​
Head to your company's Datafisher LMS URL on your mobile phone and log in with your user credentials

The webapp will give you the possibility to add the icon to your phone's home screen as a shortcut to the app.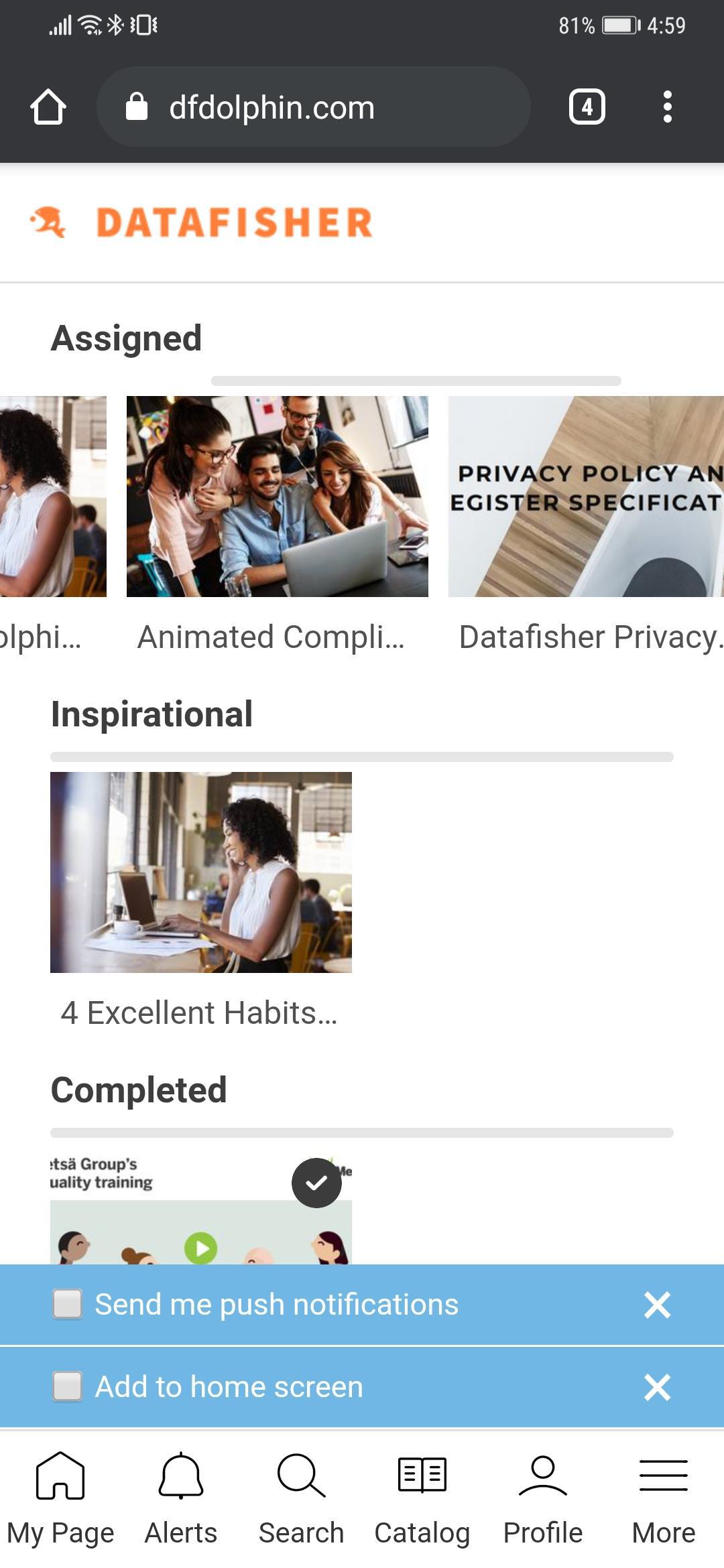 Want a Branded LMS App?​
We also offer a branded version where we work with your company to create an iOS app for your LMS app that has been tailored to your brand including logo, colors, and more.
Contact us today to get a branded app at contact.us@datafisher.com