Quizzes are assessments or feedback surveys that learners can (or must) pass after completing a training.
In this section​
Getting started (this page) – get started with quizzes
Add or Edit – add a new quiz or edit an existing one
Quiz results – review or download quizzes results
Add to content​
Navigate: Content > Search Content > Click content/event name > Additional Options
Create or click an already existing content or event. Add the quiz in the additional options tab. The quiz or assessment will appear after the content or event has been otherwise completed.

Quiz type​
Choose which kind of quiz type you want to add to the content or event:
Taking the quiz is optional
Taking the quiz is mandatory, but passing is not required
Taking the quiz is mandatory, failed quiz means failed completion (If the user fails the quiz after the given number of attempts, the user needs to take the course or event again.)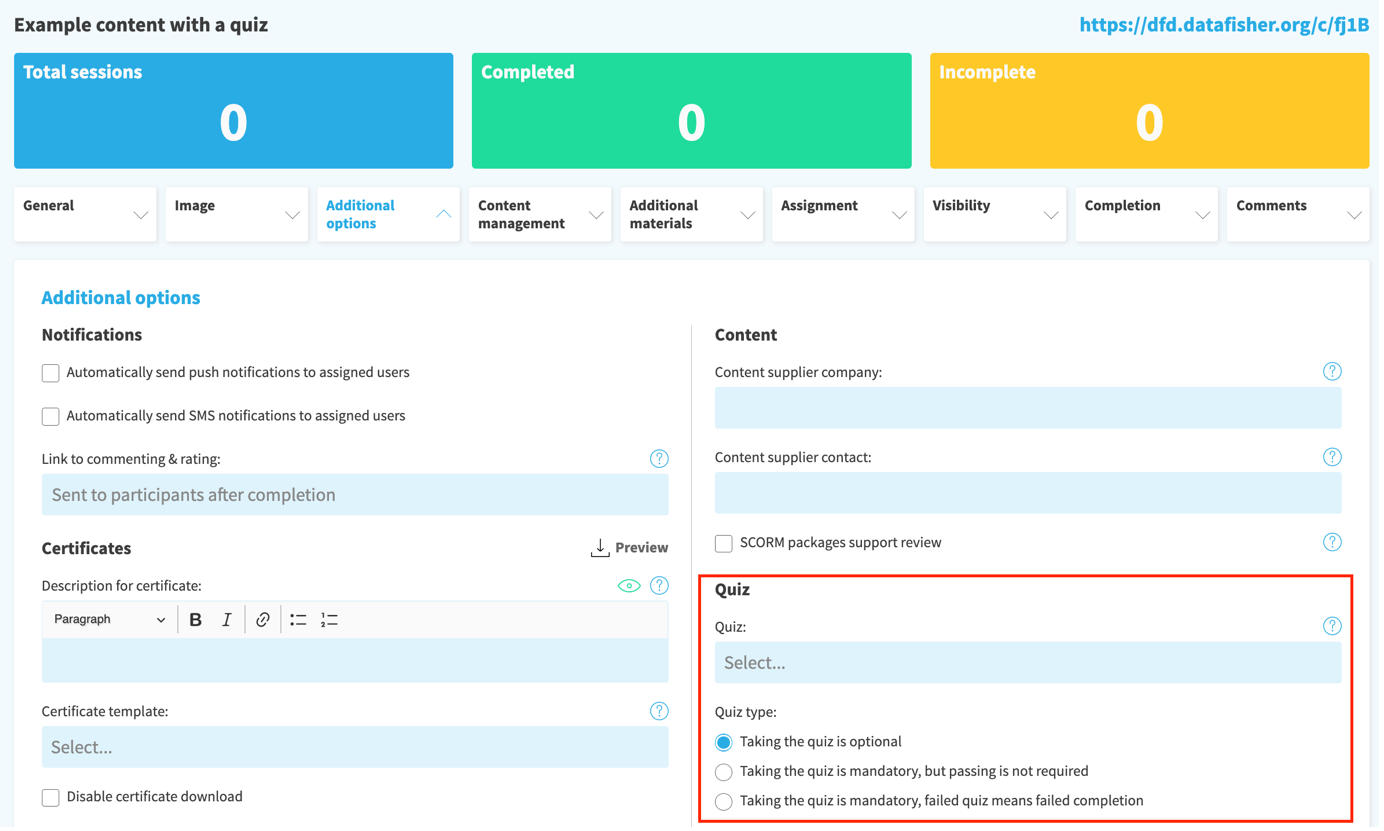 info
If the quiz or assessment is mandatory, the completion will not register before the user has taken the quiz.
Quizzes in events​

info
In events, users will be able to take the quiz after the event host has set the attendance as completed. If the user has not taken the quiz, the completion status will be "quiz incomplete."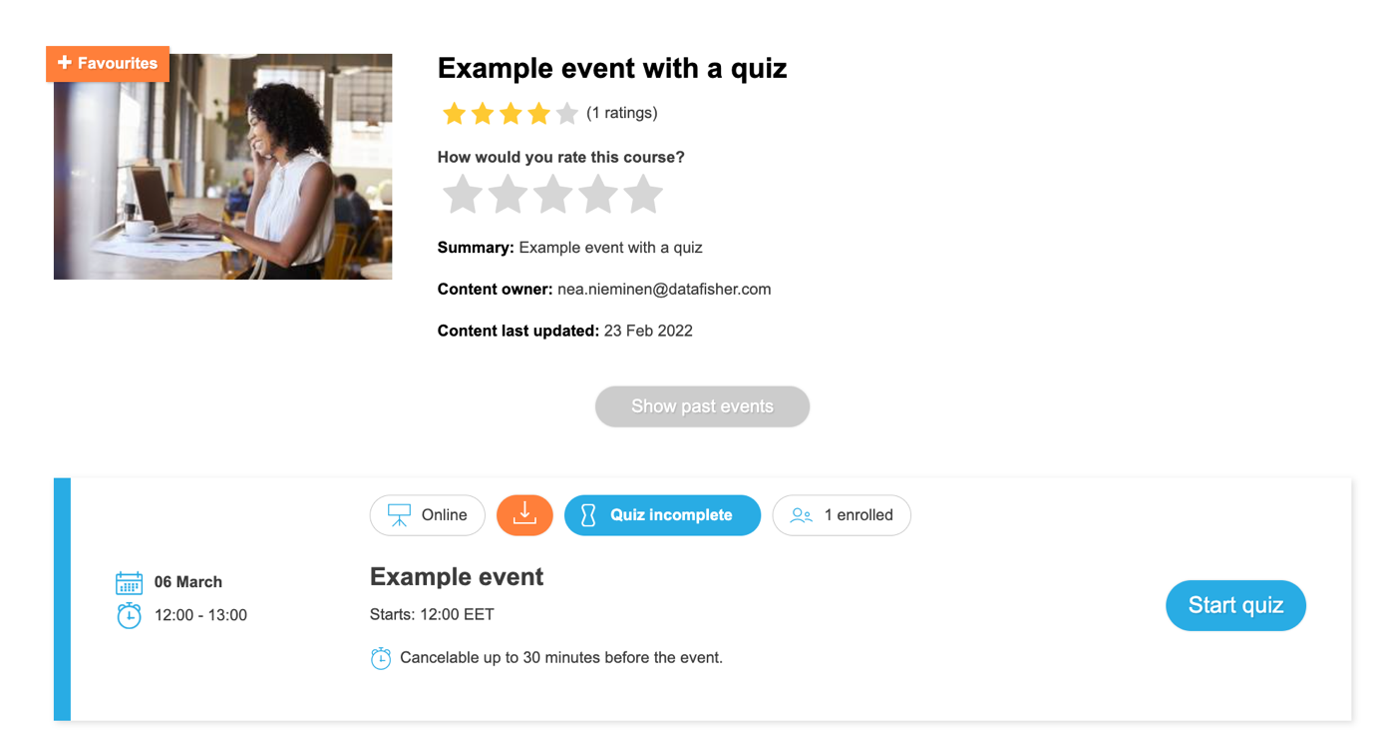 After the event host has set the user's attendance as completed, the users can start the quiz.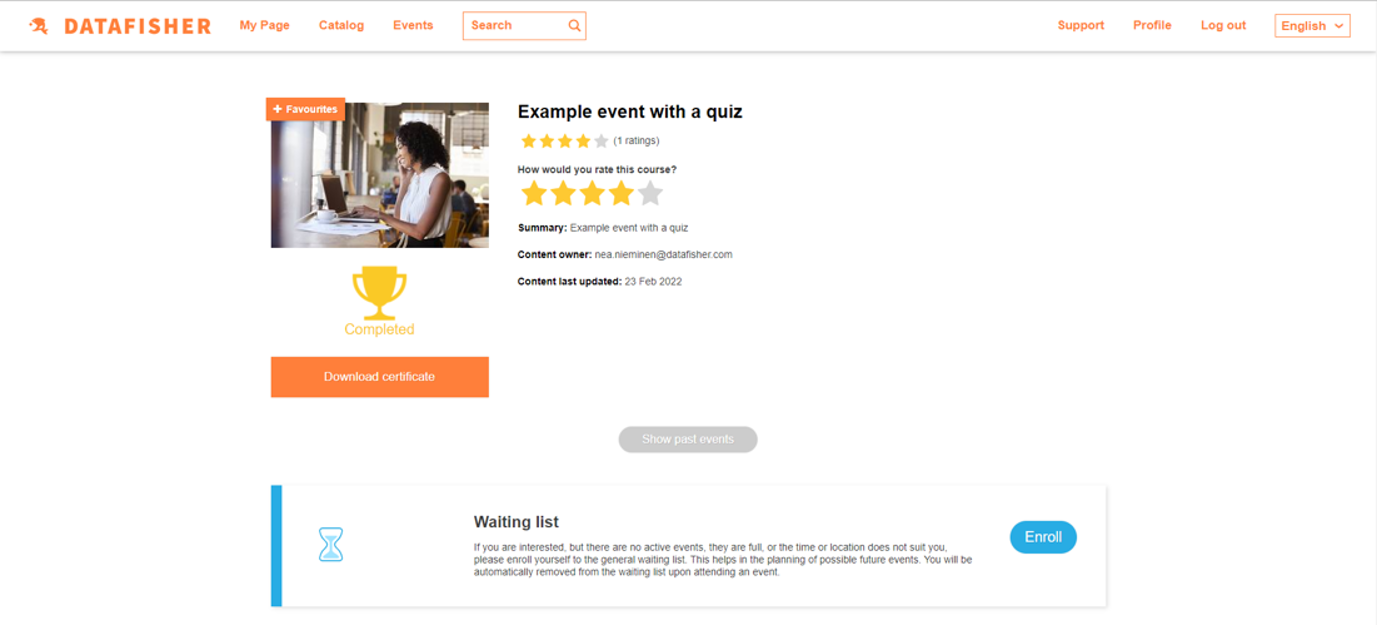 There is a possibility to download the certificate after completing the quiz.